I tell you what I want, what I really, really want… More female crew members.
Sonic Fireworks is an unusual professional fireworks company in that it is not only joint-owned by a woman, over the years it has had four regular female firers. Today Michelle (co-owner) and Molly are the only regular female firers, we want that to change.
In a male-dominated industry, we are actively looking to redress the gender balance. Do you have what it takes to become a professional fireworks firer?
It's hard work
The first thing to know is that it is an outdoor all-weather gig. This is Britain it rains all the bloody time! But you are also sometimes rewarded with a beautiful Summers evening out in the countryside.
It's also a lot of lifting equipment from one place to another, on the plus side its a great way to get fit. Not put off yet? You might be surprised to know that there is a lot of wiring and electronics in a fireworks display. Gone are the days of lighting fireworks by hand, it's all fired electronically.
Then there is the onsite fusing and rigging of the fireworks themselves. Making sure that the show is fired to plan takes care and attention to detail. It's a lot of teamwork.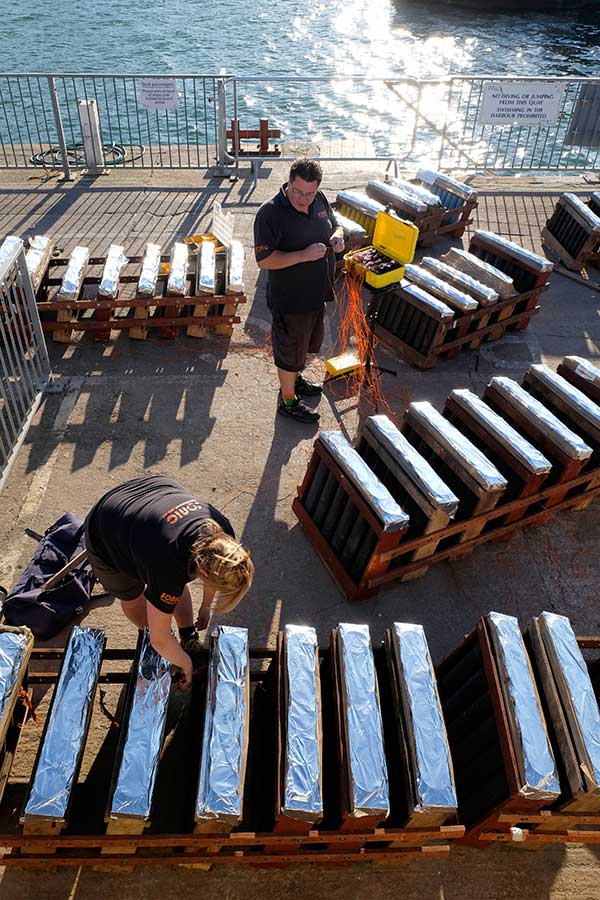 After the slog of set-up, lugging equipment, fusing and wiring up the firing system the display is finally ready to fire. This is the tense bit, making your final checks and waiting for the go. The adrenalin starts pumping, it's showtime, it's time to perform. The crowd waits, the signal is given and in what feels like a blur the display is done.
What a buzz though, really there is nothing quite like being up close and personal to a professional fireworks display. The crowd goes wild, you know you have made their evening. All that hard work is worth it. Now comes the de-rig.
It's a lot of fun
So why do Molly and Michelle do this? Both of them say that it's not just the excitement of working with fireworks, it's also the camaraderie of your team.
"We have become friends, often meeting up for drinks or a beach BBQ. There's even talk of a Sonic Fireworks skittles team!"

Molly
Large displays can be especially fun working on with a large team, sometimes all day to prepare for a show that will entertain thousands.
Sonic Fireworks is looking for two or three more women to join the team. It's mainly Saturday evening work. There will be full training, you will be chaperoned through your first few displays. You will always work with a senior firer.
Michelle is hoping to organise girls vs boys fireworks display competition next summer where teams can compete for fun, the general public can come to watch and judge the displays.
Would you like to know more?
Fill out our online form or give Michelle an email or give her a call on 01844 849222 to find out more.